Other Services
Stockard Consulting offers many opportunities for corporate development. Our team of experienced professionals is observant of national trends and able to anticipate the needs of an organization. Our diverse offerings are designed to improve the performance of individuals as well as the organization as a whole.
The following professional services are available as either individual sessions or in packages.
Strategic Planning
How to create an internal strategic plan designed to address future challenges. Our team will provide research analysis to help you make educated decisions about the direction of your organization.
Our process addresses the following aspects of your business and your goals:
The current state of your business – A realistic, unbiased examination of your business, including its internal operation, its profitability, and how it performs in relation to its competitors.
Where you want to take your business – Determine your vision, mission, values, objectives, and goals. Decide where you want your business to be in the next several years, what you want to focus on, and what defines your competitive advantage over your challengers.
What your business needs to do to get there – Examine what changes you will need to make in order to meet the strategic objectives you determined. Decide the best way to implement these changes, including adjusting your business structure and considering any new financial needs. Set new goals and create deadlines to meet those goals.
After guiding your business through this process, Stockard Consulting will create a final report for your ongoing reference. We will support and monitor your strategic plan's implementation to keep your business on track with its timeline and accountable for its objectives.
---
"…enthusiasm, dedication, and work ethic for organization…"

- Hank DeMain, Financial Consultant, Beacon Financial, Toledo, OH
---
Promotional Interviews
Stockard Consulting has been assisting police and fire departments with conducting promotional interviews for over 25 years. We partner with you to plan and implement your command officer review and promotion process, with the goal of choosing the best candidates for your department.
Our services cover every step, from building an appropriate review committee, to writing and scoring interview questions, to ranking the candidates. Our industry experts understand how to effectively design and coordinate the most thorough and efficient promotional process, helping you determine the candidates that most demonstrate the competence, commitment, and credibility for the leadership position.
Strategic Communication
Learn how to best present your organization for public perception by creating an effective visibility campaign.
---
"…mastered the ability to identify and fulfill the needs of the client by providing information, service, and follow-up…"

- Jim Harris, President, University of San Diego
---
Career Development
Strategic planning for individuals interested in advancing within their profession or transitioning to a new career
---
"…matching each individual to their strengths, talents, and personal fulfillment…"

- Monica Cunningham-Malhoit, First Vice President, Wachovia Securities, Toledo, OH
---
Team Building
Strengthen the cooperation within your organization through activities designed to build trust and teamwork. Ensure that all members understand their value to the team and how their actions and decisions affect the organization as a whole.
Talent Acquisition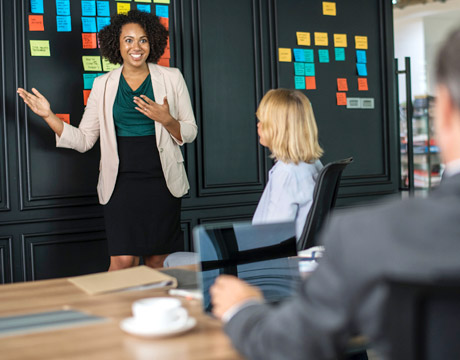 When you hire someone to work for your company or organization, you're not just recruiting someone to fill a vacant role. You're making an investment in the future of your company. Stockard Consulting utilizes a large, national network to find the best candidates for your positions.
We take a proactive approach by building personal relationships with a pool of candidates, then presenting you with the candidates that have the specific skill set to match your needs. This is not just an open audition, but is a strategic process, because we understand that one pool of talent does not fit all.
Our affordable, personalized, dedicated team is in tune with the needs of corporations and individuals. Let us do the research and the legwork to bring you the highest quality people.
Organizational Management
Even the most successful organizations can occasionally find themselves at a crossroads in understanding their reporting structure. Often the best resolution is an outside party that can assist with the organizational flow. Our experienced team has been trained in all aspects of operational issues.
---
"…possesses critical thinking and problem solving skills in resolving issues…"

- George Brymer, Jr., President, All Square, Toledo, OH
---
Human Resource Interview Techniques
Let our team advise your team on the ins and outs of the interview process, including asking the proper questions and the keys to matching the right candidate to the right position.
---
"The Stockard Consulting team did an excellent job of walking us through our merger with another organization, especially as it pertained to our human resource functions. They made what could have been a complicated process a smooth and simple transition."

- Billie Johnson, President and CEO, Area Office on Aging of Northwestern Ohio
---
Sales Values
The perfect training program for new salespeople wanting to understand the art of sales. Includes tips on knowing your product, knowing your sales territory, being observant, creating your own business, expanding, and making connections.
Inclusion
Learning to get along with a diverse group of people is as important to an organization as it is to a community. The more new and different people we meet, the better we understand the community we serve and how to serve it. Our inclusion workshop focuses on communicating what we have in common and celebrating it.
---
"…terrific presentation…dynamic speaker…highly recommended as a resource and presenter…"

- Mary Richter, Director, Educational Resource Center, WGTE Public Broadcasting, Toledo, OH
---
Motivational Speaking
Attract and energize the members of your organization to an exciting vision of the future. Challenge them to learn leadership traits, set and attain goals, and find the keys to success.
---
"…informative, beneficial and entertaining…"

Constance R. Croasdaile, President, The Junior League of Toledo, Inc., Toledo, OH
---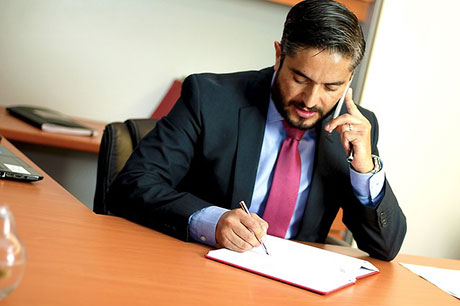 Contact Stockard Consulting Today!
For your no-cost initial consultation
"The single biggest way to impact an organization is to focus on leadership development. There is almost no limit to the potential of an organization that recruits good people, raises them up as leaders, and continually develops them."

- John Maxwell