Executive Consulting
Stockard Consulting will guide your organization to a better understanding of your community and the services it needs, and then position your organization to best provide those services. Our philosophy is mission-driven, as we help you understand the impact you are making and improve your ability to fulfill your promises to funders and to those you serve. We take a business-like approach, creating a step-by-step process for your organization to successfully sustain its services.
Executive Consulting includes the following services, as needed:
Organizational assessment
Restructuring
Coaching
Relationship building
Fundraising
Board development
Executive searches
Human resources
Business planning
Strategic planning
Leadership development
Establishment of new programs and services
Succession planning
Mergers and acquisitions
Operational viability assessment
Collaboration
Capital acquisition and expansion
Stockard Consulting offers several other Executive Consulting services:
Executive Leadership
We prepare young executives for leadership positions by using a proven scientific approach. Our training is a transformational process that teaches you to understand your own natural behaviors and adjust them to adapt to the behavior of the people you are leading.
Our leadership program is a three-step process to help new executives develop personal development plans and become effective team leaders. These steps include:
Assessments to help you understand your natural behaviors
Tools to teach you the skill sets you need to become a top executive
Role-playing exercises to develop your presentation skills
Non-Profit Development Advising
For executive directors and directors of development that are new to the fundraising profession or are looking to improve their skills and gain a fresh perspective and renewed sense of motivation. This process will enhance the ability of individuals in working with and cultivating major donors for their non-profit organization.
Advising includes but is not limited to:
Professional Advising
How to Ask Probing Questions
One on One Meetings
Major Donor Research
The Art of Making Appointments
Cultivating a Major Donor
How to Ask for the Gift
Developing Good Listening Skills
Matching the Donor's Interest with the Organization's Needs
Grant Writing
Publications
Internet Fundraising
Planned Giving
Organizational Management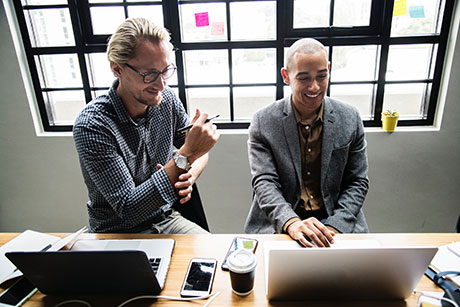 It is important to determine the structure of an organization and the relationships and ranks of the people in that organization. Understanding the order of authority and the way it's delegated and executed greatly benefits communication and defines responsibilities.
The proper organizational structure helps the organization successfully accomplish its objectives.
Stockard Consulting's Organizational Management includes the following services:
Management structure
Organizational flow
Defining roles and responsibilities
Improving communication
Improving employee productivity and efficiency
Cross training
Identifying personnel needs
Collaboration
Goal attainment
---
"Leadership and learning are indispensable to each other."

- John F. Kennedy
---
Contact Stockard Consulting Today!
For your no-cost initial consultation